Pat's March Real Estate update is now available which includes i) Okanagan Valley Sales continue at blistering pace, ii) Eliminate 99% of Bacteria, Mold or Viruses in your home or workplace and iii) What to do when Closing Dates don't match.
With a record setting 2020, expectations for 2021 within the Okanagan Valley are moving towards another record setting year.  Sales continue at a blistering pace, reflected within the February 2021 summary statistics below.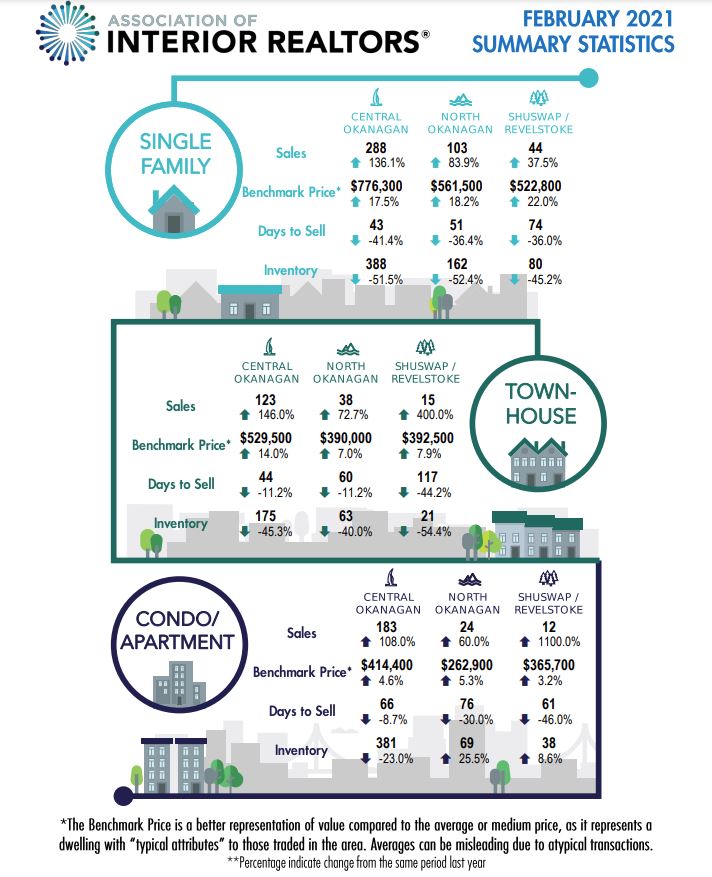 Over the past 20 years I have seen almost every real estate market imaginable and can honestly say I have never seen such a high demand for real estate, with record low levels of inventory.
With that said … there is hope for buyers, but it requires timing and preparedness. 
When shopping for a home in a seller's market, be prepared and willing to give up a few of your wish list items.  I heard a saying that is quite appropriate in today's market,
"Don't let perfect get in the way of GOOD!"
To be a successful Real Estate Purchaser in this Okanagan seller's market, here are some helpful hints:
Be ready to view a house as soon as it hits the market!

  As your Realtor, let me know you want this.  I will watch for listings matching your criteria and set up showings within minutes of the listing being added to the MLS.

Be prepared to write an offer! 

 As your Realtor, I can help you write a winning offer!

Have your ducks in a row!

  Know your budget!  Know your timelines!  As your Realtor, I may suggest or include items to make your offer shine over the competition!

Remember

, if you were a seller in this market, you too would be expecting great things!  As your Realtor, I suggest that you do not submit an offer that might offend the seller. 

Be prepared to write an offer over list price!

 Keep in mind, if you require financing the banks will want to order an appraisal, and if the appraisal is lower than your offer, they may not grant the mortgage amount you require.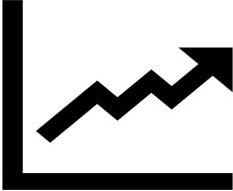 Currently as the market gyrates due to a multiple of factors, I believe (in time) things will return to normal!  Prices will increase, and then settle down, but values will continue to rise so do not wait, or you may wait yourself right out of the market.  These are the times you need to work closely with me, your Realtor!

Eliminate 99.9% of Bacteria, Mold or Viruses in your Home or Workspace
Simply plug it in and within 15 minutes this efficient, quiet and portable purifier will clear the air in your space of bacteria, mold and viruses (included CoVID 19).  Every service within a 600 square foot room is 99.9% sanitized within an hour and the device can be remotely controlled to turn on and off.
PYURE Technology uses ultraviolet (UV) energy to mimic the way sunlight sanitizes our outdoor environment by safely generating and dispersing hydroxyls and organic oxidants indoors.

Click here for more information about the Hospitality Environments Canada "MySpaceOh" Purifier.
What to Do When Closing Dates Don't Match
If you want to sell your current property and purchase your next dream home, you might be wondering whether the closing dates need to be on the same day.
You might even be worried that you'll lose a property if the closing dates overlap, or you'll be put out on the street if the dates are far apart!For the most part, these concerns are unfounded. Thousands of properties change hands every day and usually everything works out just fine. In fact, it's amazing how often closing dates actually do match!

But, what happens if the closing date of the home you want to buy is days or weeks earlier than the closing date of your own property?

Most lenders anticipate this situation and offer something called "Bridge Financing." It is a special loan that allows you to purchase the property with the earlier closing date. When your current property closes, the bridge financing ends and your new mortgage – if you need one – begins on the new home.

Alternatively, if the home you want has a later closing date, we will work together to explore options, such as a short-term rental.